This course is limited to NNLM Staff. Contact nto@utah.edu to request enrollment.

This is the place for NNLM Staff to learn about NNLM resources, tools and workflows. New staff can use this as a self-paced orientation to the Network of the National Libraries of Medicine. Topics include: Cultural Humility, Key NLM Products, Learning Object Repository, WebEx.
Updated April 2021 by the NNLM Training Office. For 2021-2026 Cooperative Agreement.


This health literacy training consists of 2 self-paced tutorials. Part 1 presents an overview of health literacy. Part 2 introduces the the NLM MedlinePlus Health Education Material Assessment Tool for Print (HEMAT-P), which you can use to evaluate health education materials.
Content based on CommunicateHealth training, originally presented to NNLM staff in April 2021.
Part 1: Health Literacy: What It Is, Why It Matters, and How to Address It.
Introduces concepts and best practices regarding health literacy.
Part 2: Assessing Health Materials: How to Use NLM's Health Education Materials Assessment Tool
Overview on assessing health materials, the National Library of Medicine health education materials assessment tool, and the NNLM Health Literacy Playbook and presentation slides.

Created Jul 14, 2021 by nto@utah.edu.
Updated April 18, 2022 by nto@utah.edu.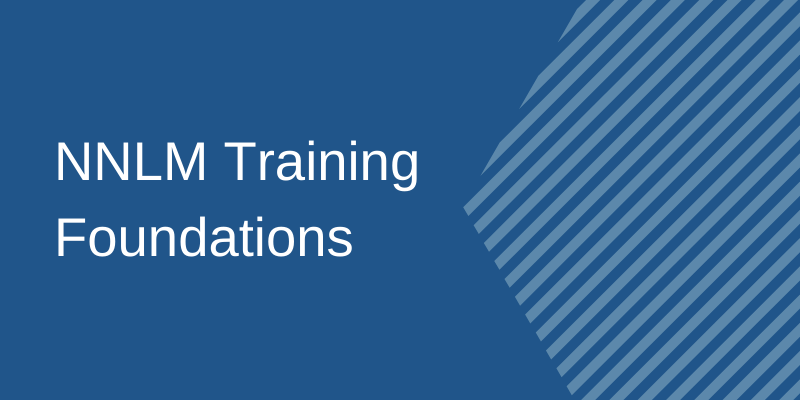 This class includes examples we will work through at the Y2 Moodle onboarding.
examples:
assignment
forum
student tracking
Created March 17 2022 by NTO